OT LIGHTS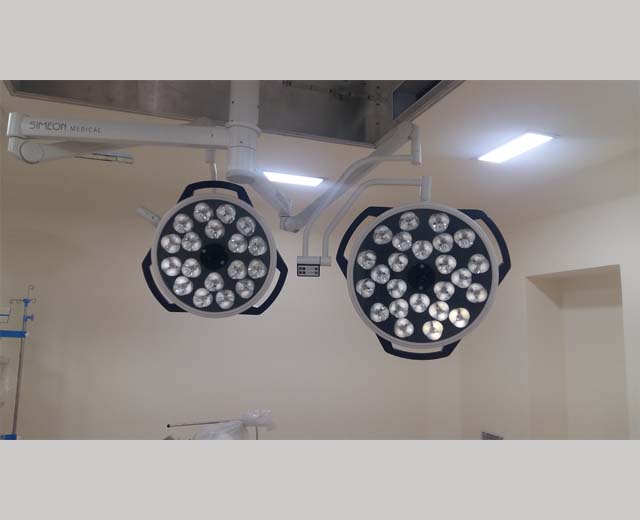 Operation theatre lights are also known as surgical lights. This medical device is so helpful in assisting the surgeons during operating patients. By illuminating an area or the cavity of the patients it makes the task of surgery easy, comfortable and perfectly done. OT lights are very important for operation theaters and its use is compulsory also.

As the OT lights manufacturer, Modular Healthcare System have been serving the medical industry for years by giving a tough competition to other healthcare systems providers.
Below mentioned specifications make our product
superior and demanding than others:

The high light intensity of 1500K color temperature can
go up to 250000lux
Shadow less light for a clear view at all levels with the
help of built-in multi-reflector
Optimum laminar flow conditions
Sterilized handles for the adjustment of the light field.
Dome lighting system is available in single and dual
both
These are the main specifications of these OT lights some more benefits, for example, a longer life and higher quality of these lights is the reason behind our success as an OT lights manufacturer. We provide one-stop modular OT solution along with all requirements of the equipment for healthcare sector. We promise the best product with great results and no hassles.