STAINLESS STEEL SWING DOOR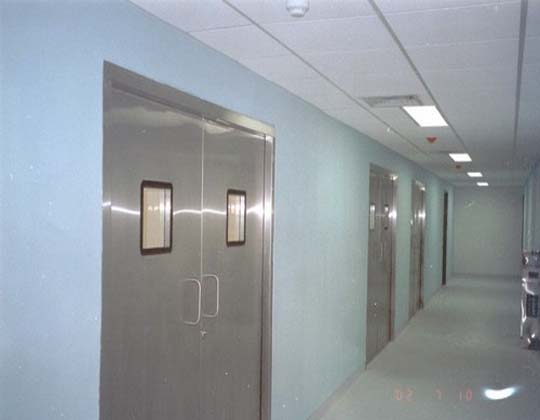 Modular Healthcare System is a leading stainless steel swing door manufacturer and supplier. We provide these doors in a variety of sizes, shapes, and high-level specifications. We have designed these doors to perform like a perfect fitment for modular operation theaters and also to meet with all type of requirements of our valuable clients.

We value our customers and also respect the importance of medical industries. We are truly honest so, during manufacturing to delivery and installation task, we follow all the commitment we have made to our clients. For our stainless steel swing door, we guarantee the premium quality for the easy and hassle-free use with a long-term usability of these swing doors.

We have used the optimum quality of premium steel for a great presentation and longer life. We are flexible with the single or double panel of stainless steel swing doors. Our experience has made us an expert in manufacturing these high-quality health care products. The swing doors we offer are easy to operate and maintain.

Our all medical equipment is made of high-quality material and passed through all the quality terms required. Higher performance makes our products popular and well in demand in the health industry.