SURGICAL SCRUB STATIONS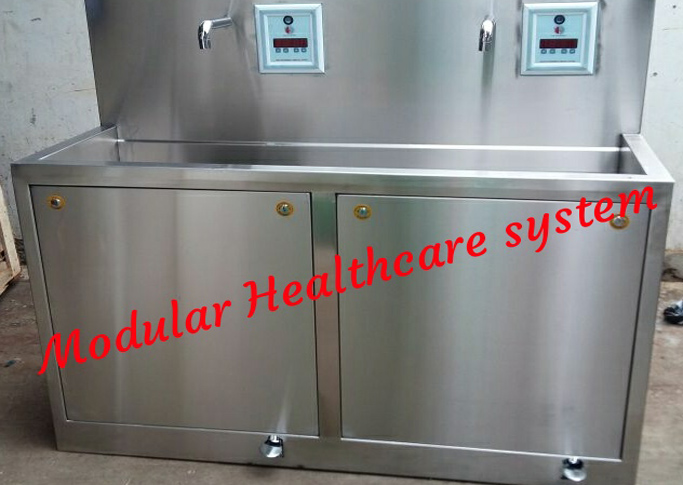 Modular Healthcare System presents a wide range of compact surgical scrub stations or sink, which are specially designed for the use in Operation Theater. Its ease and convenience provide a most comfortable use to surgeons for pre-OT scrub up. We provide seamless and stainless construction along with the use of heavy gauge type 304 high-quality steel. Our surgical scrub stations or sinks provide front access, with the removable panel to control the value of water.
We understand the value of the work of OT, that's why as a surgical scrub stations manufacturer; we have designed hand free operation that includes infrared sensors, with adjustable benefit.
Many other advanced technological features with perfect finishing by our experienced team makes your surgical scrub station a perfect solution. Quality matters a lot to us and we provide the best quality product after testing the product at all required levels.