STORAGE UNIT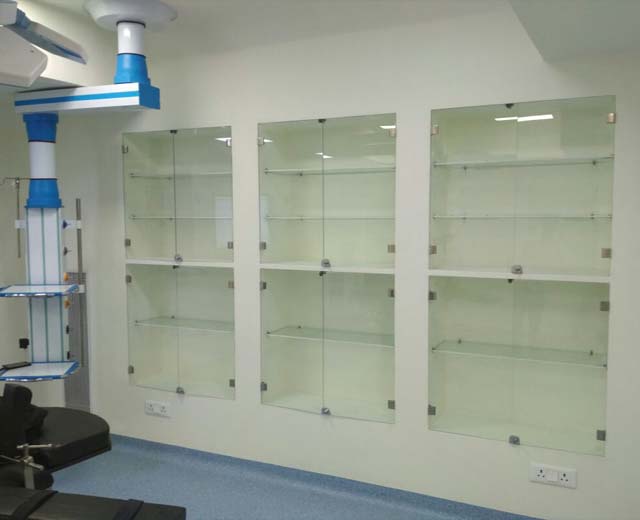 The storage units play an important role in each hospital. These units need to be very strong and safe as per security terms decided for the medical industry. At Modular Healthcare Systems, we provide hospital storage unit that is made of 1.50 mm thick EGP zinc coated stainless steel panel. We use high-pressure lamination technique for better finish and durability of the shiny presentation. High-quality glass doors, glass racks and standard locking system for perfect security make our storage units highly secured.

We provide the powdered coating of aluminum on the window frame and also the glass we use has the minimum thickness of 5mm with the great quality of toughened glass. These storage units are available with all required necessary accessories for example motorized Venetian blinds and more. The motor of our supreme quality Venetian blind is from the reputed brand, also checked and approved by our engineer in charge. The blinds we provide are motorized and can perfectly give the rotation of 90 degrees.

This is how we give priority to our customer's satisfaction. We never compromise with quality while serving with higher technological products to medical agencies. We are well known as storage unit manufacturers because of our strongest, beautiful and smooth finish storage units with proper security arrangements.