X RAY VIEWING SCREEN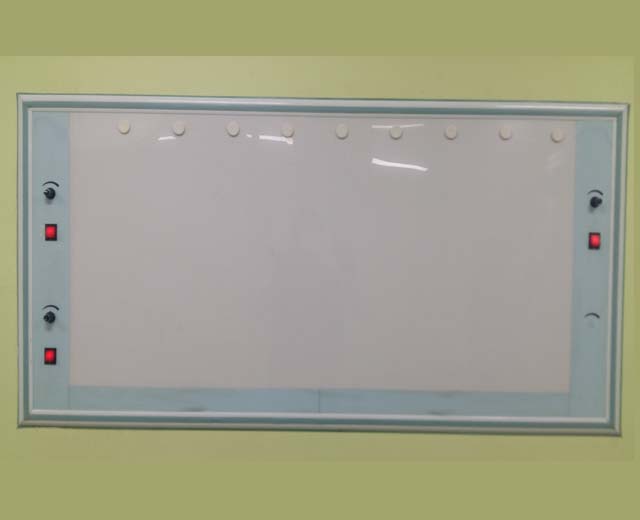 X-ray viewing Screen is one of the basic requirements of any hospital or nursing home. This special screen is used to view the x-ray print clearly to detect the actual problem. For a better display of the x-ray, this viewing screen presented by modular healthcare system has no match in quality and outcome. This is not just an ordinary x-ray viewing screen or board; this is an example of the growth of technology.

The x-ray viewing screens offered by Modular Healthcare Systems are a perfectly suitable product for modular operation theatre. Following features have made these screens so popular among the modular health agencies:

Two plates of x-ray viewing screen
Flicker-free luminance
Hygienic condition and easy to clean
Front Access
Four high-frequency fluorescent lamps with
dimming control PCB and more
The other x-ray viewing screen manufacturers may also provide the same features but the main thing that separates us from others is our quality and industry leading prices. Being a reliable and leading supplier of X-ray viewing screens, we assure that our product passes all quality checks and other terms as per the company term to serve the best results with a longer life serving capacity. For the strong frame body of the screen, we use electrolyzed steel and did powder coating for a smooth and shiny finish.